2023 Stouffville
Holiday Market>
Celebrate the holidays with our largest winter event of the season! Both days of the event will feature a local artisan vendor marketplace, magical lighting displays, food and beverage, horse drawn carriage rides, Santa Claus and other holiday characters and more. Live musical entertainment will happen throughout the weekend. This event provides an incredible opportunity to showcase Stouffville as a destination for family fun and seasonal charm giving both residents and visitors alike the chance to feel the magic of the holidays like never before. The Holiday Market has a little something for everyone join us and kick off the holiday season while shopping, dining and taking in all the sights and sounds that the weekend has to offer.


We invite you to explore our diverse collection of vendors offering unique and locally crafted treasures. Whether you're searching for handmade crafts, or delicious food, the marketplace is the place to be. Soak in the sights, sounds, and flavors that make this market a truly special destination. Browse to your heart's content, and support these talented artisans and entrepreneurs.

Welcome to our main stage, where the magic of entertainment comes to life! Get ready to be captivated by an extraordinary lineup of talent that will dazzle your senses and lift your spirits. From music that'll make you dance to the rhythm of your heart to performances that'll leave you breathless with wonder, our stage is a hub of excitement and delight.

Welcome one and all to our market's splendid array of attractions! As you step into our world of wonder, you'll find yourself immersed in a tapestry of delightful experiences. From thrilling rides that'll make your heart race to charming exhibitions that unveil the beauty of art and culture, there's something here for every age and interest.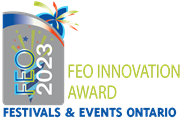 Date & time:>
November 24, 5 - 9 p.m.
November 25, 12 - 9 p.m.

Notice of filming and photography: When you and any minor children attending an event with you, attend an event, you enter an area where photography, audio, and video recording may occur. By entering the event premises, you consent to such recording media and its release, publication, exhibition, or reproduction.